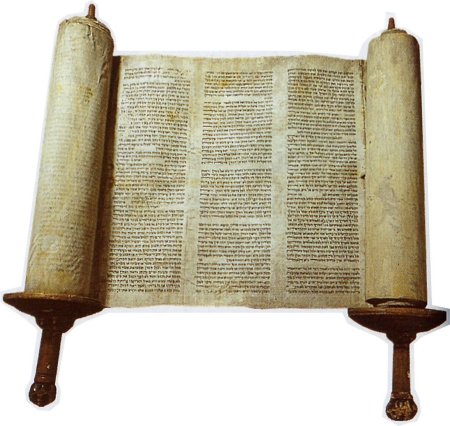 The fallacy that Jesus and Paul just proof-texted from the OT any old verses to back up what they really wanted to say is sadly hard to refute. It's hard to refute because it is such a widely held belief as to be almost an orthodoxy. It's hard to refute because our engagement with scripture, atomised as it is by chapter and verse numbers, is so different from those for whom texts existed in their undivided entirety. It's hard to refute because for Jesus and Paul the OT texts were not an "old" testament but the very basis for their existence as Jews and for their respective missions as teachers. They didn't cite individual verses as authorities to prove a point but to connect their own words with the words that had been spoken before. To integrate their message with the message of the Torah and the Prophets and thus show how they continued, cohered to, and fulfilled them. Compare this with what we tend to do in church and seminary (and blog), and it looks quite strange indeed.
To return to Luke 4 and Isaiah 61. If Jesus was just selectively choosing a passage of scripture that happened to fit what he wanted to say at that point and then missing out the bits that didn't fit with
his
message then he is both an idiot and a deceiver. He is an idiot because his audience would have been familiar with the rest of the text around Is 61:1-2a, an especially cherished messianic text, as a result merely quoting the first bit (if that is all he did, which is by no means certain) would still have evoked in his readers all the consequent bits. He is a deceiver because he is claiming to fulfill this text. He is not saying "oh look, here is a nice poem that happens to fit the mood i'm in right now," he claims to be the texts fulfillment: the anointed one that Isaiah was talking about. That is, he claims the
meaning
of the text is himself. If only bits of Isaiah actually apply then he cannot be the meaning of the text, for bits of the text cannot be selected or rejected without the text ceasing to be the text.
This is what really bugs me. For the Christian, if you do not think Jesus and Paul were being honest in their use of scripture, if you think they were misusing it or applying it dishonestly or incorrectly, then they must be wrong about the way that they were in continuity and fulfillment of it in their respective missions, which means you are wrong to follow them. If the sceptics wish to suggest that Jesus and Paul were just exegetical incompetents and none of their followers noticed, let them. But for the believer, doing the hard work of understanding exactly what they were doing when they cited scripture and understanding through their eyes what the OT
means
is essential. Without it Jesus and Paul are fraudsters, it is simply a matter of faith.